Luiz Ejlli and Kiara Tito, two of the most commented characters of the second edition of Big Brother VIP Albania, have been going live on Instagram for a few hours now to talk with their fans.
They have extinguished all speculations about a possible cooling between the couple.
"Post more pictures with Kiara. Lui kiss the love", were just some of the demands of their followers that they expressed during the direct connection.
Meanwhile, what seems incredible is the number of followers who are following them live.
At the moment, there are over 102 thousand followers who are watching, while Luiz's goal, as stated in this link, is 100 thousand.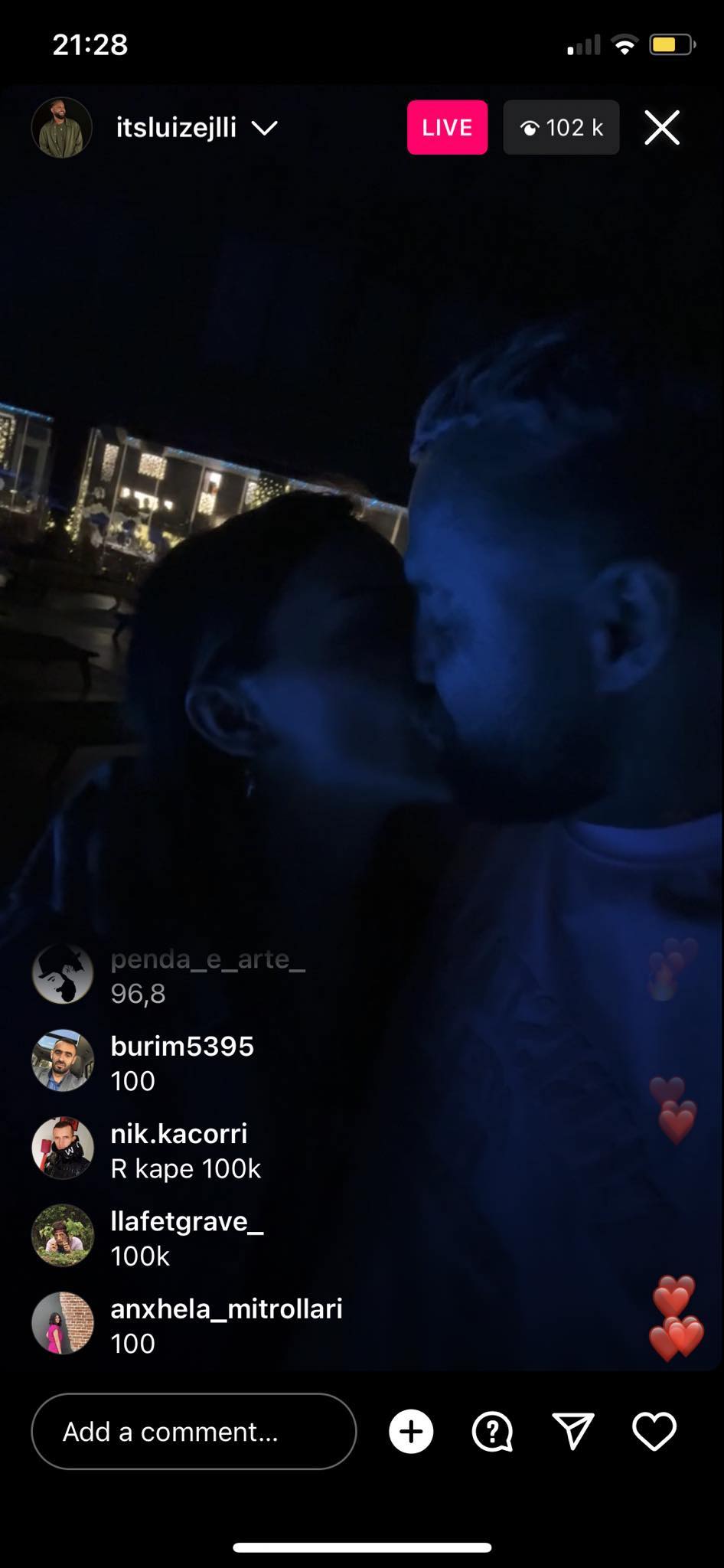 Please follow and like us: