State Department: Kosovo and Serbia should create an environment for reconciliation, the agreements should be implemented without delay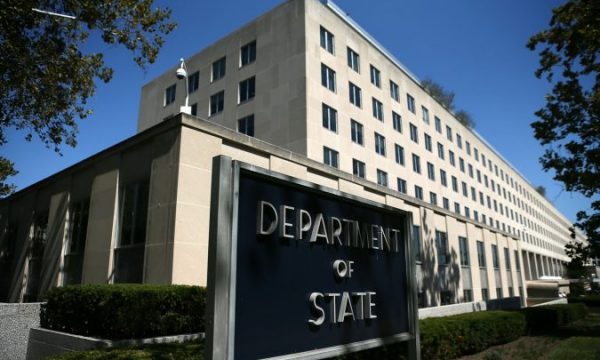 After the return of calm in north of the Republic of Kosovo and the removal of the barricades, the call of the US for both Kosovo and Serbia is to work towards creating a favorable environment for dialogue.
Author: Besnik Velija
In a written response for Gazeta Express from the State Department is said that "We welcome the news about the reopening of the main border crossings between Kosovo and Serbia, as well as the removal of barricades in the north of Kosovo".
Washington also expects from Kosovo and Serbia to return to fostering an environment conducive to reconciliation, regional stability and cooperation for the benefit of both Kosovo and Serbia citizens.
At the end, Washington call for both sides is that obligations that have been taken in the dialogue process must be fulfilled without delay.
"All Dialogue obligations must be fully implemented without delay", said a State Department Spokesperson. /lajmi.tv/
Please follow and like us: